woah!
before i begin
anything
can i just get a
whoop whoop!
for posting this adventure sooo soon after the fact. maybe i'm only impressed with me coz i'm terrible at this, but let's all celebrate
together
,
ok!!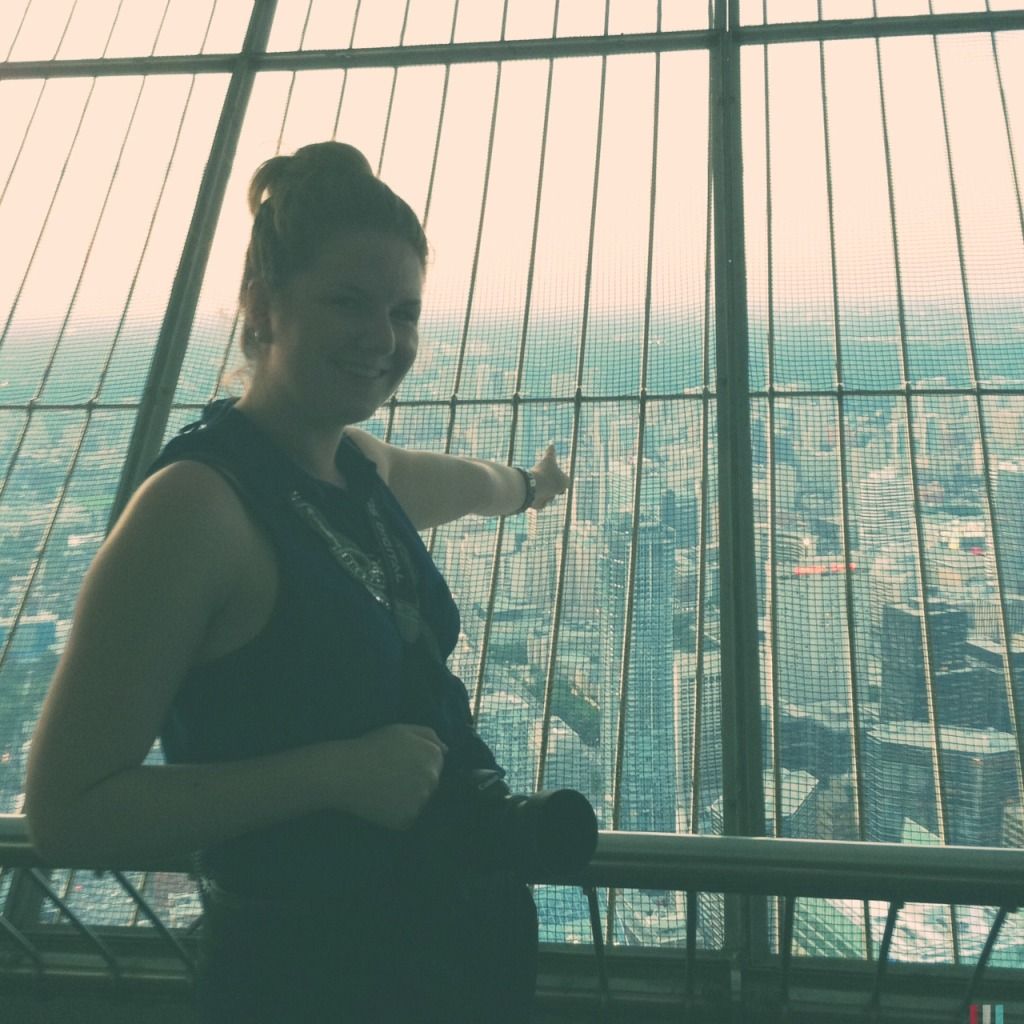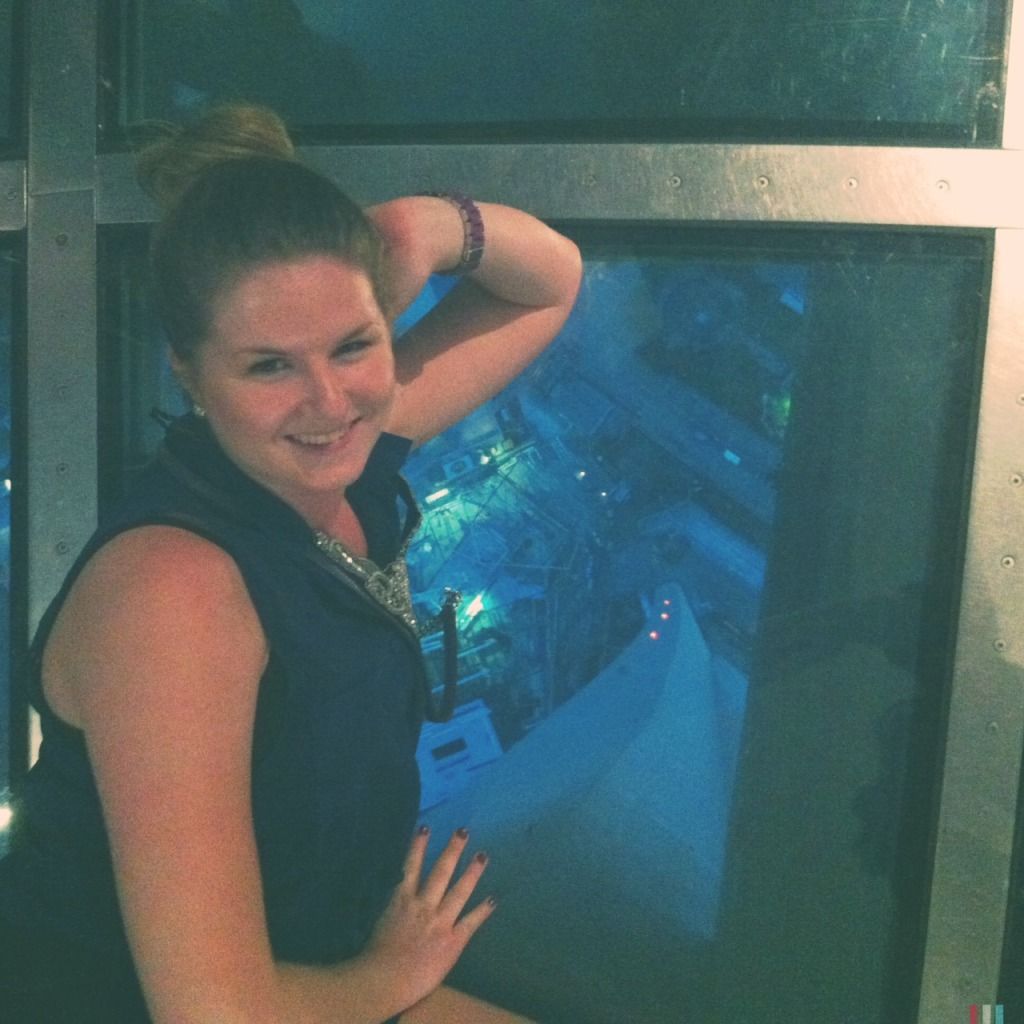 laurel and i have been talking about doing something for.. what feels like
months
now! so finally over the weekend we decided on a day to go on our adventure!
last night, laurel and i dined above
yonge-dundas square
at
milestones
, which was
ah-may-zing!
my mom makes good salads, but
holy moly
she's got some competition now! from our spot in the lounge we were overlooking
the eaton centre
and the
square
as bands played and people gathered. it's a people-watchers dream. [
probably also that of a stalker, but i'm trying to keep it light and positive here!
]
[also, just a note on
milestones
, wednesday night they are offering a "date night special" - you can share an appetizer and dessert, plus an entrée for each of you, for $50! and, as i said, it was
ah-may-zing!
]
after our fantastic dinner, we walked down to the
cn tower
! it's the
tallest building in the world
! [
k, not anymore, but i don't count "masts", and i'm excluding that building in dubai... just coz...
] anyways.
it's really, really tall.
and it's a beautiful landmark on this great city's skyline. i just love landmarks and i love that we have such a distinguished one.
in the elevator of the cn tower, there's glass in the floor so you can watch as you float away from the earth at incredible speeds.
you rise 1150ft in 58 seconds
.
cray cray!
when we arrived at the observation deck, we walked around, pointing out all the familiar places. i found my apartment building and favourite haunts; we found where we work, cool hotels, etc. the sun was setting and it was just beautiful. we definitely went at the right time.
then for
the glass floor
:
holy mackerel
, that is terrifying. i'm a big baby when it comes to heights. more specifically, i have an irrational fear of bridges or being "suspended" over things. so walking, sitting, lying on a glass floor 1200 ft in the air was majorly trying for me.
but i did it!
and there are pictures to prove it ;)
i made
this wee little
video of our adventure! iphone apps are just so dang cool and i whipped up this baby in 30 mins while lying in bed.
hello!
song in video is "on top of the world" by imagine dragon.
[ps: please excuse me for being a total camera whore ha. someone offers to film/take picture and it's like, the greatest thing ever!]
where's my next adventure you ask?!
[
or don't ask. whatever! ;)
] tonight i'm trying out
david's tea
for the first time, and having a midweek sleepover with my buddy, jill! and by "sleepover", i mean, she's sleeping over so she doesn't have to make the trek home late at night,
yaknowwhatimean
.
hope you're having a great day friends!!
also, have i ever told you how much i appreciate you?! coz, friend... reader, i appreciate you a lot! thanks for coming by and reading about all my adventures and life lessons and sending me sweet comments! you rock!
---